Specialist Amazon Seller Training & Consultancy
Whatever level you're operating at on Amazon - embarking on Fulfilled by Amazon or an established international Marketplace-fulfilled seller - our Amazon specialists can help you summount the myriad challenges and pitfalls ahead and stand out from the crowd as you seek to fulfill your sales potential
Whether it's help with fine tuning listings, improving account health, maximising sales and reviews, effectively promote and advertise products for accelerated sales, our collaborative approach to working with clients will help engender the best results.
It's rarely easy though. In an increasingly saturated marketplace, magic-wand tricks rarely work. In fact, we generally discourage them. With the right application and tenacity, not to mention having products in demand and exemplary customer service, the potential gains for savvy sellers are huge.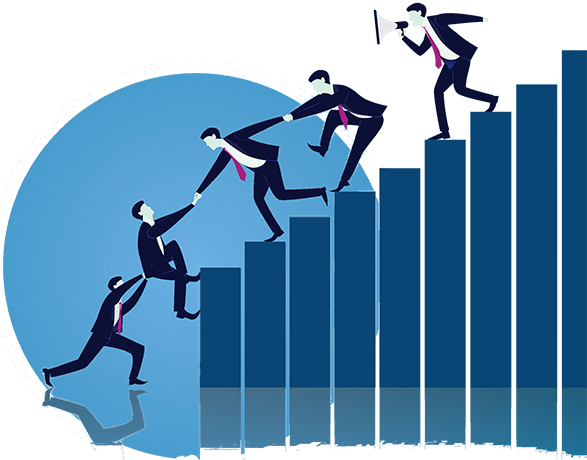 We can help you every step of the way on your Amazon journey.
Interested to know more? NetSeek offer a FREE one-hour Amazon consultation. Book a call today, and our London based Amazon specialist will be in touch to arrange a consultation to evaluate your listings, Amazon Advertising or any area of your marketplace operation that you'd like help with.
We might even spot tweaks that could help you in areas you may have overseen. There are no-strings - just honest, free expert initial advice.
Driving Amazon success: every little counts
Whether you seek to improve product visibility, improve your reviews and metrics, counteract against insurgent competition, or augment the conversion rate of a flagging Amazon Sponsored Ads campaign, we'll work with you to ensure every facet of your account is assessed and tweaked for maximum effect.
Some of the areas our Amazon training and consultancy clients have benefitted from on, include -
Foundations & setup: getting the basics right, safeguarding account health & streamlining operations

Optimising bullets & product detail pages - optimal display on desktop & mobile

Reviews, feedback & seller metrics - ensuring accounts health & longevity

Research: from looking at your competitors to sourcing products in demand

Understanding FBA, Marketplace-fulfilled, private-label & other options

Brand Registry advise - for increased protection & selling advantages

Understanding Amazon's policies - playing within their strict guidelines

Amazon Sponsored Advertising for sales uplift & increased reviews


Let us help you navigate the path to success on Amazon...
NetSeek is an experienced Amazon seller consultancy that believe in a collaborative, pragmatic approach for the best results. We have no off-the-shelf solutions and take time to truly understand your needs before quoting for work.
We prefer work with you - not just for you - to advance your business on the Amazon marketplace and help you stay on the right side of its myriad guidelines and policies. If you're short on resources and want to enjoy sales growth without the requisite time-investment, we can offer fully-managed solutions. However, we believe in a collaborative approach for the best results, and prefer to form a partnership (even if we do all the hard work!) rather than simply undertake it all on your behalf. Find out more about our onsite & remote Amazon Sales Training & Consultancy Services here...
---
Mark at NetSeek has managed our Amazon account since 2014 (and our eBay account since 2004) and the results so far are impressive, with a year on year improvement. We appreciate Mark's proactive approach and attention to detail. It's a competitive space but with his expertise we are seeing an increasingly positive return.
~ MD, Seagull Balustrades Ltd, 2018 | Read more testimonials here »
---
Stand our from the crowd in the Amazon Marketplace
As with eBay, in a every-increasing saturated Amazon marketplace it's a constant challenge to gain and sustain prominence visibility and make an immediate impact with your would-be buyer. Amazon is a marginal game - like a sport, you could say. It all adds up: from small details like the order of your product bullet points and title keywords, to professional, high-resolution product photography and much more. No to mention first-rate customer service (we've plenty of experience with that, too).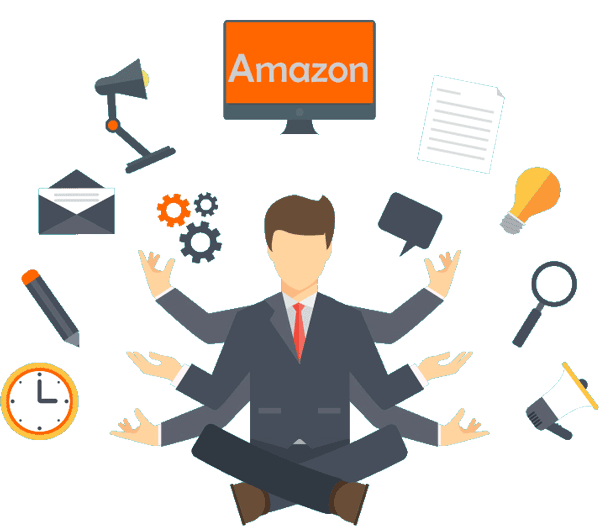 ---
We would not hesitate to recommend NetSeek for any business looking for assistance with their eBay, Amazon and eCommerce platforms... We are now a global category-leading seller on Amazon and Mark Buckingham (owner of NetSeek) provided our business weekly consultancy for over two years to help us achieve our goals. We still pick his brains and appreciate the continued support from him and his colleagues.
~ Managing Director, Actesso Medical Supports Ltd (2018) | Read more testimonials here »
---
So call us today or complete our FREE Amazon sales consultation form to book a chat with our London based Amazon specialist.
Personalised Professional Seller Amazon Training
We can provide Amazon Seller training and courses across the whole of the UK - whether you're in Surrey or Sussex, Wiltshire to Kent, Oxfordshire or Yorkshire, our Amazon Seller Training Consultants can travel to wherever you are based. Read more about our Amazon Training & Consultancy here.
Maximise your sales on eBay
We are also experienced eBay specialists and NetSeek director, Mark Buckingham, is a certified eBay Education Specialist and veteran eBay trainer and seller. Read more about our eBay training here or complete our FREE consultation form to book a call with our eBay specialist who can walk you through both your Amazon and eBay listings. Again, there are no strings: we'll simply offer our honest, impartial advise to help you put your best foot forward. Of course, if you require additional support - whether help overseeing your product listing optimisation, or a series of group team Amazon workshops at your offices ; we'll be more than happy to design a consultancy solution that works for you and your budget.
FREE, impartial advise to help you put your best foot forward
We have over 16 years experience with eBay and 6 years with Amazon Marketplace/ 3rd Party & FBA account management. So why not take up our offer of a free no-obligation initial consutlation so we can help you evaluate where you're at, and what the next steps towards seller success might be.